H.E.A.R. SERVICES
You Should Hear What You're Missing!
Call: (865) 482 – 1086
Toll-Free: (866) 482 – HEAR

Otoacoustic Emission Testing
Newborn Hearing Screenings
Tinnitus Retraining Therapy
BAHA (bone conduction hearing solution)
Hearing Aid Evaluations and Fitting
Service/repair of hearing aids
Custom Earplugs/Protection
YOUR FULL-SERVICE HEARING CENTER



H.E.A.R. Services takes pride in competently evaluating, treating and preventing hearing and balance disorders. With the highest level of education and training, our audiologists have developed exceptional professional skills that are critical to providing appropriate patient care that is catered to the needs of the individual. H.E.A.R. Services' audiologists work closely with East Tennessee Ear, Nose, Throat, Head and Neck Specialists' otolaryngologists to determine the best approach to treat an audiological disorder. Oftentimes, amplification is the best option. We are committed to keeping up-to-date with all audiological trends including the latest hearing aid technology so that we can best serve our hearing impaired community.
OUR AUDIOLOGISTS

Please Click Image for Biography
Meet Our
Administrative Assistant
Vivian Johnston is our Administrative Assistant at HEAR Services. Vivian joined HEAR Services in 1999 as the front office receptionist to schedule patients. Over the years, her job responsibilities have increased to include insurance checking and filing as well as accounts receivable. As a native Anderson countian, Vivian genuinely cares about our patients and it shows. Vivian is a vital part of HEAR Services daily operations.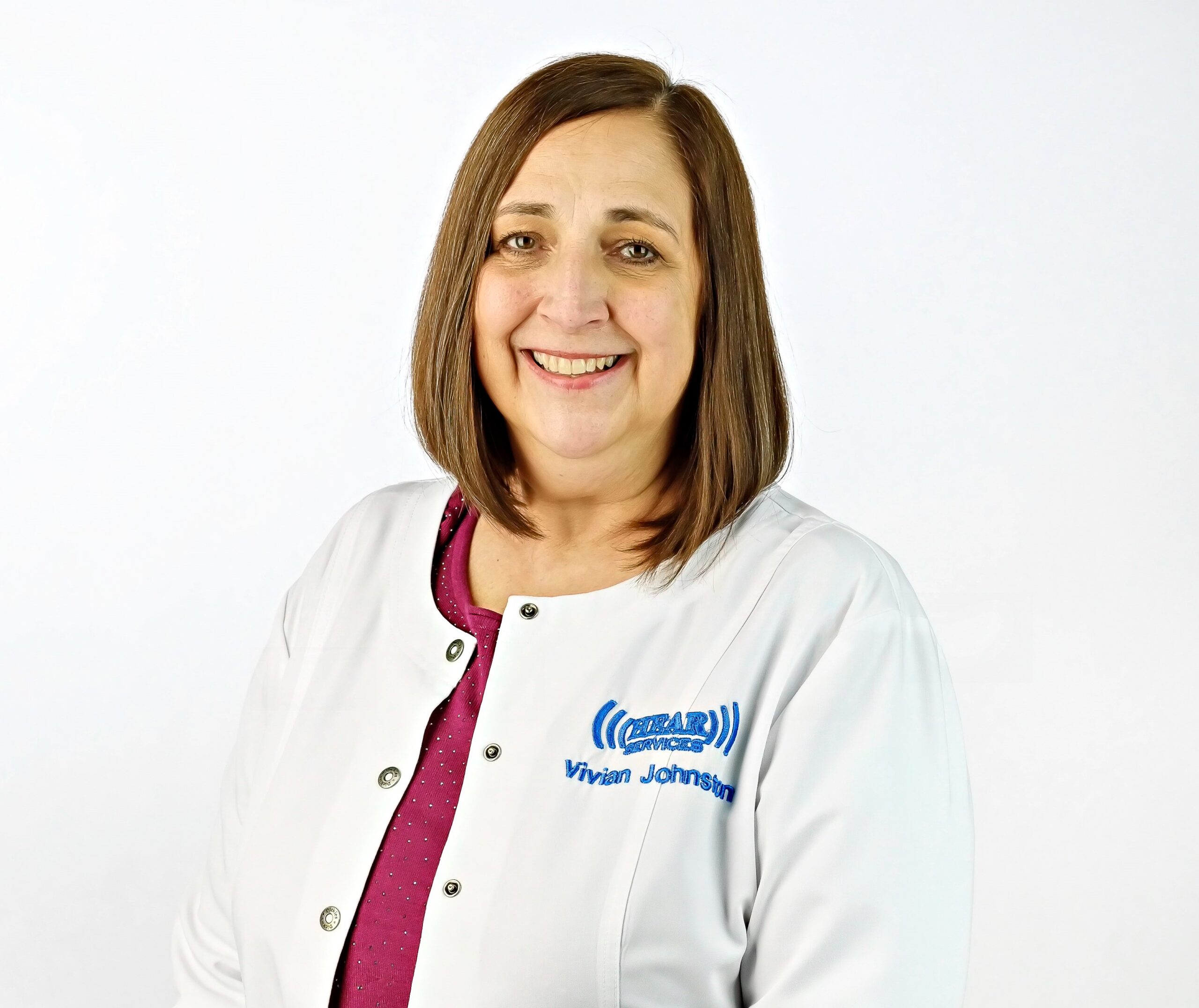 WE LOVE LISTENING TO OUR PATIENTS
"Since I have had this BAHA implant, the staff has given me the best of care. The HEAR Services have been great to adjust the hearing that I need. Heather Bales has been so efficient and kind in her profession. I would highly recommend anybody with hearing loss. It has really changed my life. I was missing out on a lot of things."